Experience is our foundation
Theuninck Construction has been in business for over 30 years, building a solid reputation as Mankato's premier custom home builder and remodeler.
Providing new home construction and remodeling services to the Mankato area and southern Minnesota, our company stability means you can trust we will be there for you every step of the way with experienced staff working to create the custom home of your dreams.
Our hands-on involvement and being on the job site with each one of the hundreds of new homes that we have built for satisfied customers, is one reason our new home construction and remodeling services are second to none.
We have long-standing partnerships with quality, trusted subcontractors who are considered among the best in their profession. As a result, much of our business is second time customers and referrals from past happy homeowners. Most of our work has come from personal recommendations from our satisfied customers all across southern Minnesota.
From building a custom home to major renovations including complete tear downs, we invite you to visit with us today to see some examples of how we have helped others and judge for yourself.
WHAT MAKES US DIFFERENT
Theuninck Construction has grown by building client relationships and referrals.
Most of our work has come from word of mouth.

Theuninck Construction is a hands-on builder.
You will find us on the job site to insure we will meet and exceed your expectations.

Theuninck Construction has developed long-lasting relationships with
the best subcontractors and businesses in the Mankato area.
TESTIMONIAL
"We are very satisfied with our home. Theuninck Construction provides great service and very accurate bids. Our home was completed on time and they were always there to answer our questions and concerns. It was great to have them on site. We have recommended Theuninck Construction to friends and others who were looking to build a new home or remodel. They made our experience a positive one and we will use them again in the future for remodels and/or new construction." ~ Steve and Pam Fink
OUR MISSION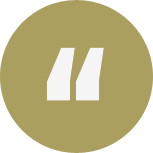 Theuninck Construction is committed to providing the highest-quality of workmanship possible. We are committed to maintaining the highest level of professionalism, integrity, honesty and hard work and only work with subcontractors and employees that share our mission and core values.